Enhancing Faculty-Family Communication for a Successful Year Ahead
Are you ready to start the new academic year off with strong communications? We are happy to have Kari Murphy, Chief Technology Officer for Deer Park ISD, join us for an interactive webinar. We dive into the importance of effective communication between educators, faculty, and families, and learn practical strategies that have helped Deer Park ISD create a robust communication plan. Watch the webinar for tips to help you set up your schools and districts for success.
In this webinar, you will learn how to:
Build a strong foundation with a communication plan
Utilize technology and tools to effectively reach families
Nurture relationships through faculty-family collaboration
Whether you're an educator or administrator, this webinar will equip you with the tools and insights you need to establish a successful communication routine that nurtures a collaborative and supportive school environment. Watch now and kickstart the year with confidence!
Kari Murphy, Chief Technology Officer, Deer Park ISD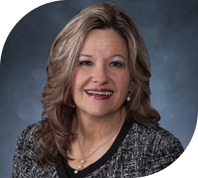 Dr. Kari Murphy is a Certified Technology Leader with over 30 years' experience in educational technology and currently serves as the Chief Technology Officer for Deer Park Independent School District in Texas. She is a certified WHY.os consultant and coach.
In 2019, she was awarded the TCEA Lifetime Achievement for the Advancement of Technology in Education. In 2016, she was honored as one of two 2015-2016 Texas recipients of the International Society for Technology in Education's Making IT Happen award. In 2007, she was recognized as one of the Top Women in Computing for the Houston area by the AWC due to her leadership in K-12 educational technology.
She earned her Doctorate in Educational Leadership through University of Houston Clear Lake(UHCL), her Masters' degree in Mid-Management from UHCL, and her Bachelor's Degree in Elementary Education from Baylor University. She is a regular presenter at state and national conventions/conferences. Her mission and passion is to provide change leadership empowering others to facilitate educational success for students.